Experience is an asset that can only be earned over time. With an average tenure of over 20 years in senior housing, the Leadership Team at Eddy Senior Living embodies the idea that working here is anything but just a job. Our team of dedicated professionals do their best to inspire and lead through their actions. Their commitment to superior Senior Housing is to enhance the living experience of each resident and to support and enable the success of each co-worker.
Executive Leadership
JAMES K. REED, MD, MBA
President and Chief Executive Officer of St. Peter's Health Partners (SPHP)
Committed to serving since 2012
James K. Reed, MD, MBA, has served as President and Chief Executive Officer of St. Peter's Health Partners, the Capital Region's largest health system, since October 2012. St. Peter's Health Partners was created in 2011 from the merger of St. Peter's Health Care Services, Seton Health, and Northeast Health. With 12,000 employees in more than 185 locations, St. Peter's Health Partners is the Capital Region's most comprehensive not-for-profit integrated health care network, which provides high-quality, compassionate, and sophisticated care to thousands of people every day. St. Peter's Health Partners is a member of Trinity Healthy, one of the nation's largest Catholic health systems.
Dr. Reed received his undergraduate degree in economics from Amherst College, then attended the Wharton School of the University of Pennsylvania where he received his MBA. He then attended Cornell University Medical College, where he received numerous clinical prizes and became president of the school's academic honor society. He completed residency training in Family Practice, receiving the Mead Johnson Award as one of the nation's twenty best residents, and spent nine years as a partner in a private group family practice in Albany, New York.
MICHELLE T. MAZZACCO
Interim Executive Vice President, SPHP Continuing Care Network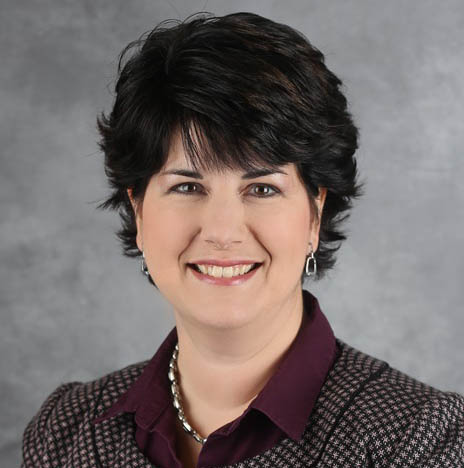 ANDREA HEBERT
Regional Vice President, Eddy Senior Living and Executive Director at The Glen at Hiland Meadows
Committed to serving since 1991
Through my 27 years working for Eddy Senior Living, I am continually inspired by the passionate commitment of our leaders and colleagues as they strive to provide the highest level of service to our residents.  The residents of The Glen at Hiland Meadows,  and all the Eddy Retirement Communities impress me with their stories of lives lived well.  I am honored they have chosen our communities as their homes.  Working together with the Board of Directors, my colleagues and residents, I am committed to providing the highest quality of life possible for our residents, and a positive work environment for staff.
Executive Directors
Terrace Directors